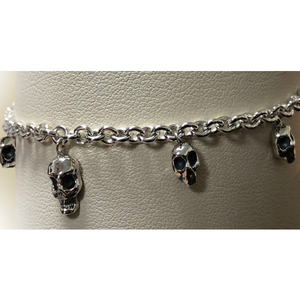 Start a conversation when you wear Freddie the deadhead and his five skull friends on a sterling silver bracelet. 
Each little skull has been handcrafted mixed with patina and placed perfectly on a sterling silver chain to dangle beautifully around the wrist, and create a super fun look!
Available in 6 1/2" and 7 1/2" sterling silver adjustable chain.